Beijing MAG Tianhong Science & Technology Development Co., Ltd. (MAG Tianhong in short) is a full range and multidimensional geoinformation solutions service provider. Acquire geoinformation of the real world in the air, on the ground, from the sea, underground and provide processing, interpreting, analyzing solutions from timing and spatial perspective. Involved in technical consultation, equipment scheme, training and support, equipment maintenance and other professional services.
MAG Tianhong focus on popularizing the most advanced technologies of Geographic information collection, processing and analysis, main business include: GNSS, optics, UAV, 3D scan, Mobile surveying and mapping, Lidar, Aerial camera, Oblique Photogrammetric, Underground pipelines, Hydrological surveying and mapping, Image processing, Data intelligent analysis, Satellite remote sensing image, marine charting and other complete geographic solutions, Industry fields cover national primary pillar industry, as Geospatial, land resource, transportation, water conservancy, oil and gas, communications, meteorology, earthquake, geological, navigation, underground ,minerals, airdrome, railway, electric power and utilities.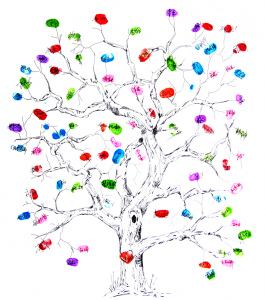 MAG Tianhong is the biggest strategic partner of Trimble worldwide. And established firmly cooperation with Delair-Tech (France), GeoSLAM (UK), Seafloor systems (US).
Since 1994, MAG Tianhong has established long term and stable cooperative relationship with National Administration of surveying, mapping and Geoinformation, China earthquake Administration, China Geological Survey, China Meteorological Administration, China railway, China Academy of Sciences, CNPC, Sinopec, and Oceanic Administration. In the project of Mount Everest measurement, Mount Everest height determination, The Qinghai-Tibet Railway measurement, Sanxia Disaster monitoring of The Three Gorges, CMONOC, modern datum system of surveying and mapping, MAG Tianhong supplied high quality products and lots of technology supporting and advisement, and gradually became the leading brand of Geo information industries.
MAG Tianhong has built sales and service network all over China. Adhering to build collaboration on equity, quick response on customers requirement, providing to customers with the leading technology products, solutions and professional services, MAG Tianhong wins the customers' trust and affirmative, which gives MAG Tianhong high end positioning in the industry.
MAG Tianhong sincerely wish to create value with you, as company keep growing and developing, take social responsibility, and make great efforts to the geospatial industry of China.
[Interpretation]: accumulation of minutiae
[Source]: Xunzi's "On Strengthening the State"
The Accumulation of Minutiae
The month is not more important than the day; nor the season than the month; nor the year more than the season. As a general rule, men prefer to neglect minor matters, which they despise. When a major matter comes along, they are roused to action and devote themselves to it, but they in variably fail to arrange minor matters. Why is this? It is that as minor matters come along, they are numerous. Only as they are strung together day by day do they become of wider significance. As they accumulate, they become of great importance. Major matters come along but rarely. As they continue on day after day, they become of narrower significance. As they accumulate, they become of less importance. Therefore, one who is good at day-to-day matters will become a True King. One who is good at seasonal matters will become a lord-protector. One who confines himself to repairing leaks will be endangered. But one who is utterly negligent will perish.
Meaning: doing small matters only and doing small matters well.
Two features: specialization and Professionalism
Beijing MAG Tianhong gives full trust to its staff who also build full confidence in the company in their work and work with great enthusiasm.
The staff of Beijing MAG Tianhong are specialized and professional for serving customers. They have won the trust of well-known customers in the industry with strong dedication and professionalism, which establishes the leading position of Beijing MAG Tianhong in the industry. Both customers and staff of Beijing MAG Tianhong have full confidence in the company.
Starting from small matters.
Attitude determines everything, and details determine success or failure.
Paying attention to "prevention", so that you will not always hurry for "fighting fires".
Work attitude:
maintaining a big heart for work and life