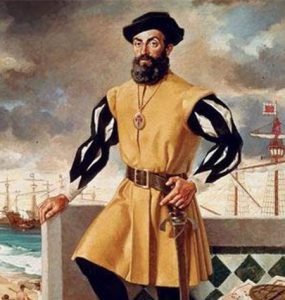 There is a story about the origin of Beijing MAG Tianhong:
Beijing MAG Tianhong Company formerly belonged to MAG Group. In 1994, the Group's start-up team acted as an agent for a type of navigation equipment named Magellan. It is a product named after Magellan, a well-known navigator.
The navigation explorer Magellan's voyage around the world is a great achievement in the history of world navigation. In 15th century, most European people thought the earth was flat and the ocean was bottomless. Magellan's successful voyage around the world not only opened up new routes, but also proved that the earth is a sphere with his expedition fleet.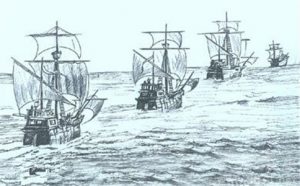 This great discovery has offered the world infinite possibilities because it means that people can find other people on the earth and finally return to the starting point wherever they start. This makes exploration possible and gives people the courage to start. For this reason, people call Magellan the first person to embrace the earth.
The start-up team appreciated the spirit and courage of exploration and development, and intended to name the company Magellan. However, due to legal restrictions on the registered company name, the company could not be named after a well-known person. The start-up team then decided to name the company after "MAG" which is the first three letters of the English word "Magellan"。Thus the MAG Group came into being.
Later, in 2007, the surveying and mapping products division of the MAG Group completed independent registration, and became the current Beijing MAG Tianhong. As for the origin of the name Beijing MAG Tianhong, the hopes of some founders are included.
Before March 2016, Beijing MAG Tianhong, as a wholly-owned subsidiary of MAG Group, naturally retained the Group's name, namely MAG. Since the Group has a series of subsidiaries named after the Chinese word "Tian (天)". And Beijing MAG Tianhong is one of these subsidiaries. When choosing the Chinese word "Hong (渱)", the company's start-up team took its meaning of "broad and vast" to wish the company a bright future. This is the origin of "MAG Tianhong".
At present, Beijing MAG Tianhong has become an all-round and multi-dimensional geographic information solution provider.